Hey everyone. If you haven't done it already, there is still time to register for tonight's Cyber Crop at Ready, Set, Scrap!

It's going to be
HUGE!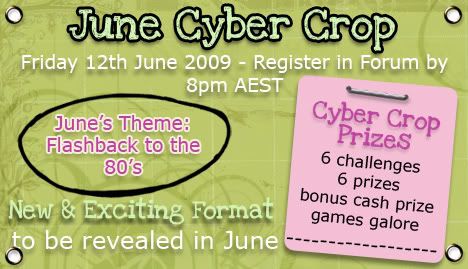 It's 80's night so it's gonna be so like totally bad and like the gnarliest, rad place to be.
No dah!
She goes, she goes, just go!